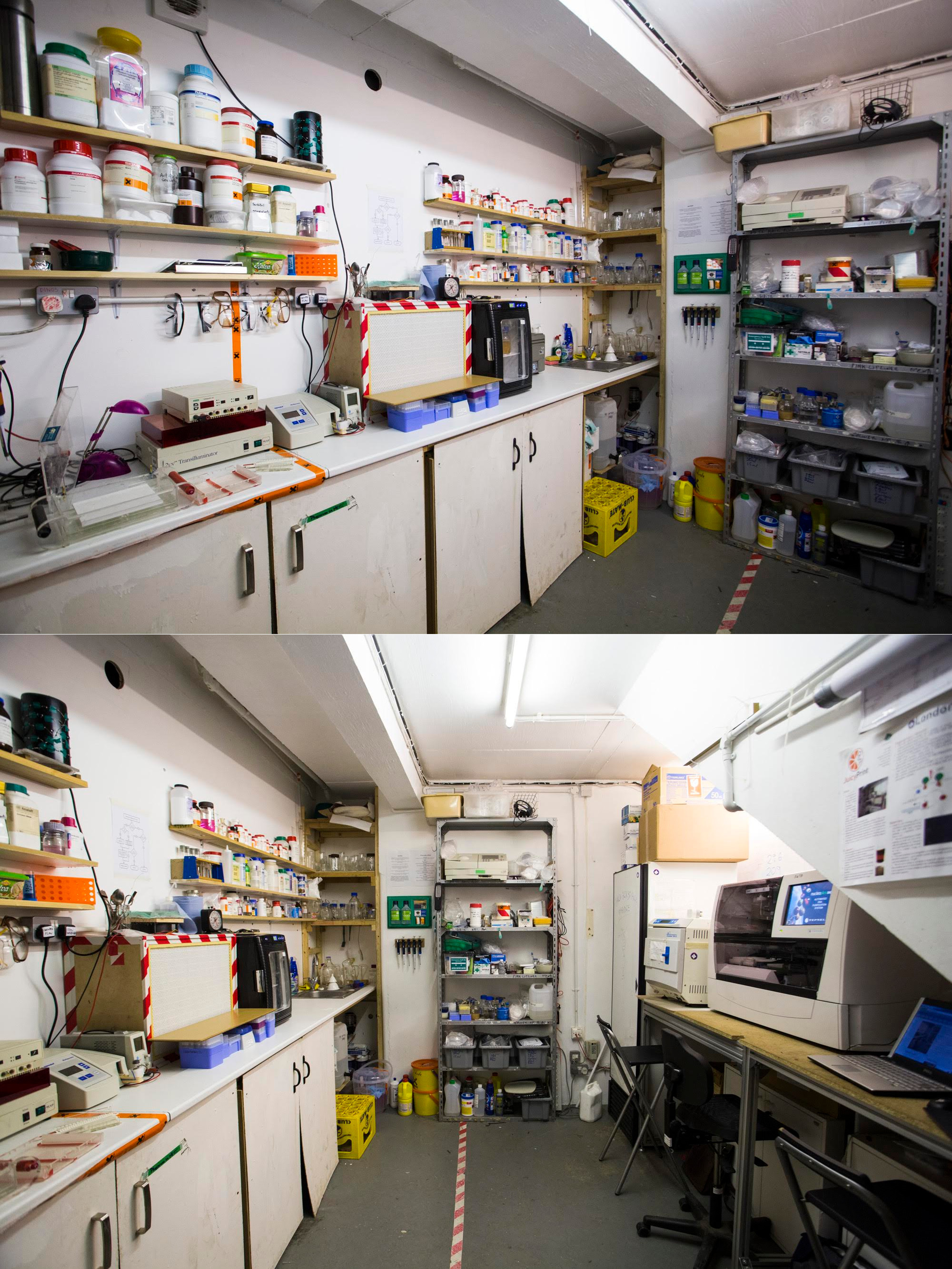 London Biohackspace is a community run molecular biology and microbiology lab based at the London Hackspace. Our lab has been developed around the principles of the DIYbio code of ethics; its primary purpose is to provide access to lab equipment and bench space, for use in a safe manner, for individual or collaborative projects.
The strength of the biohacking and DIYbio community is the diversity of its members. London Biohackspace hopes to encourage enthusiastic amateurs and professionals with backgrounds in a broad mix of professions such as artists, engineers, biologists and programmers to carry out innovative bioscience projects. Anyone can get involved! We meet on Wednesdays, around 7:30 pm at the London Hackspace for a weekly public meeting.
You can also see more information about the lab and past projects on our wiki. Our lab is funded through members contributions and the generosity of our supporters. If you would like to become a member, or to make a regular donation to help with the cost of running a CL1 biolab, please have a look at the Membership or the donations page.