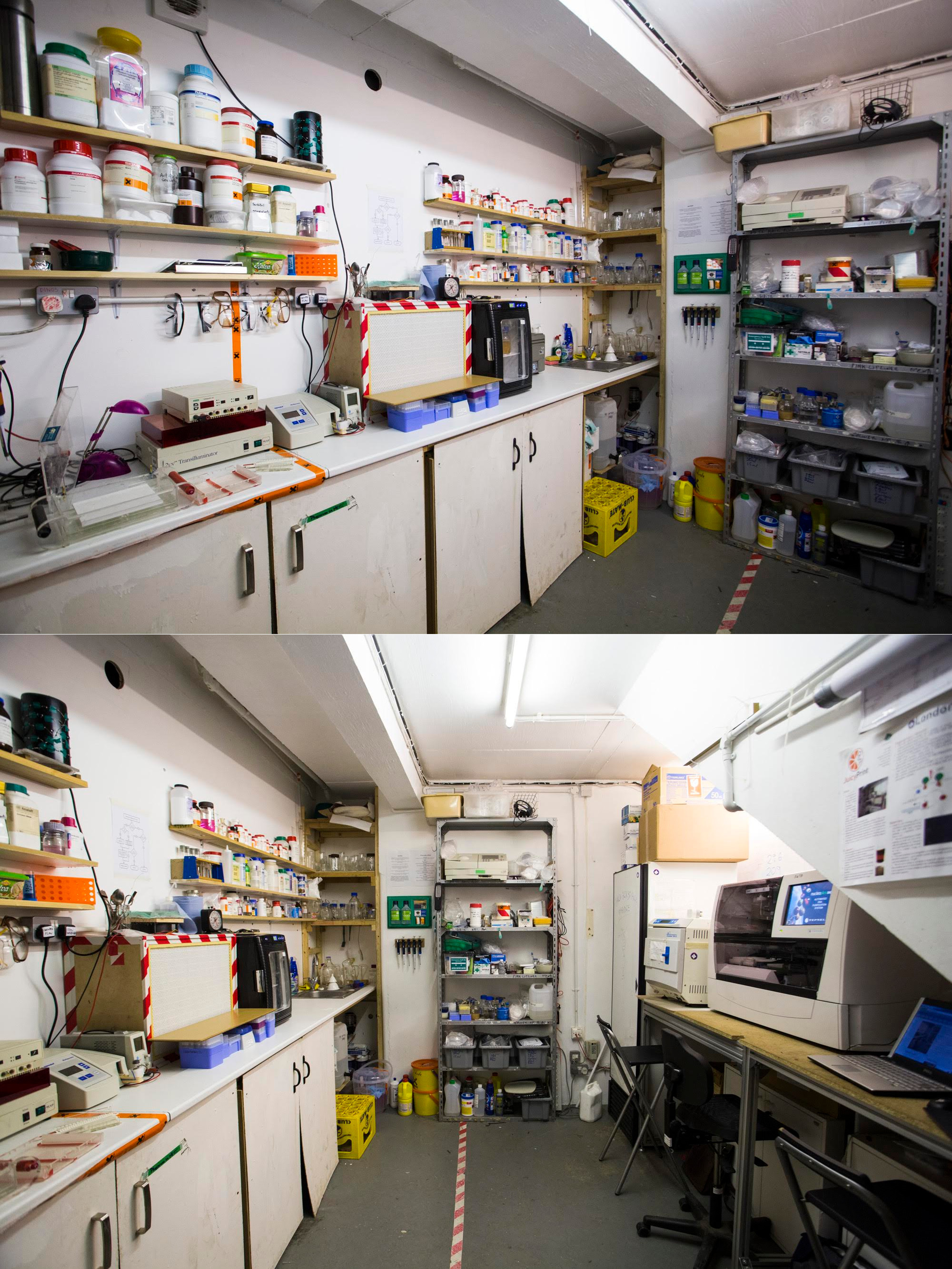 London Biohackspace is a community-run molecular biology and microbiology lab based at the London Hackspace. Our primary purpose is to provide access to lab equipment and bench space to be used safely in individual or collaborative projects.
Anyone can get involved! We meet on Wednesdays, around 7:30 pm, at the London Hackspace. To give you some idea of what we're into, recent projects have included genetic modification of yeast, a cyanobacteria growing workshop, SNP testing, and sequencing DNA found in soil.
The strength of the DIYbio community is the diversity of its members, and we welcome enthusiastic amateurs and professionals, regardless of background. In the past, artists, engineers, biologists, and programmers have all engaged with the Biohackspace to carry out innovative bioscience projects.
Our lab is funded through members' contributions and the generosity of our supporters. If you would like to become a member, or to make a regular donation to help with the cost of running a CL1 biolab, please have a look at the Membership or the donations page.